Built-in Payment Logic
Stripe provides multiple payment gateways with smart technology to detect and serve users the payment solution best for their location.
Credit Cards
Affirm
AfterPay
iDeal
Klarna
Przelewy24
Giropay
GooglePay
Alipay
Apple Pay
BECS Direct Debts
Bancontact
EPS
Sell on your WordPress Website
Your customers shop AND purchase directly on your site.  Above all, you will keep using the tools you like and invested in.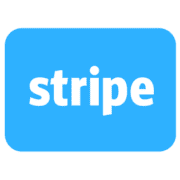 Secured Payments with Stripe.
Track Sales from any Device.
Secure WordPress eCommerce with Stripe Payments
Stripe payments is trusted by thousands of merchants and eCommerce stores around the world.  In other words, you will rest easy knowing your business is safe and secure.
Sell Stripe Subscriptions & Recurring payments
Customizable subscriptions with option sets, price changes, shipping, taxes and more all in one configurable subscription!
Apple Pay & Google Pay with Stripe
Offer wallet payments on your WordPress eCommerce store easily with WP EasyCart's Stripe integration.
Professional WordPress eCommerce
Monitor the progress of your online store with one tool
Sell any type of product.  Digital, retail, subscriptions, services… you name it and EasyCart + Stripe will sell it.
Shipping systems that provide you with the tools you need to move your product.
Order management system that is easy to use.  Above all, powerful enough for your business.
Taxes that work with your customers from around the world and in a variety of business situations.
Marketing tools that will promote and sell across your WordPress site with ease.
Extensions to add-on and connect to popular third-party social, shipping, and accounting systems.
WP EasyCart – the most powerful WordPress eCommerce platform for building your online business.
Creates Products on your WordPress eCommerce Site
Instantly create products in your WordPress store. For instance, sell retail, digital, subscriptions, services, and more with a single Stripe cart plugin!
Add Full Cart & Checkout to your WordPress Store
EasyCart will give you a professional & secure WordPress shopping cart and checkout.  In addition, you have a complete shipping, tax, and payment solution in one plugin.  Sell with Stripe & PayPal simultaneously on your store.
Provides Powerful Management Tools
You will get leading edge administrative tools to manage orders, products, users, and marketing.  As a result,  you have a fortified and comprehensive WordPress eCommerce solution.
What Do Our Happy Customers Say…?
"This Plugin offers incredible value to WordPress site owners looking to sell online. It's complex, which means it's powerful, and it has a lot of settings to learn and adjust. I'm happy with how it's performing for me and I have to say the support is outstanding."
"We were on the verge of giving up until we found this wonderfully comprehensive plugin! Tried nearly everything including woocommerce, which was impossible to configure and get working, never mind the myriad other paid plugins needed to do anything! Not so with EasyCart (PRIME version).
This one does it all. Haven't found a thing we couldn't easily get done, displayed the way we wanted, etc. There are hundreds of things you can do to customize your page(s) and cart, and it takes literally seconds to do it. And the best part? When you can't find a setting or exactly how to accomplish a task, the TECH SUPPORT you get (via email) is absolutely unbeatable."
"I carefully considered several shopping carts for my latest project, including hosted solutions like Shopify. WPEasyCart does everything I want it to for a very reasonable price, and the tech support has been amazing both pre-purchase and since I bought the Pro license.
I can't say enough good things about the responsiveness and helpfulness of the tech support.
The software does everything I need it to and a lot more and it's fast.
This is my second WP Easy Cart store and in the 2 or so years since I built the last, even more features have been added. A+."
"
WP EasyCart News
&

Blog Articles
Payment Gateways you NEED in 2021
eCommerce stores are popping up by the hundreds daily – here are the top three payment gateways to help get your shop off the ground!
3 Easy Yet Effective Ways to Increase eCommerce Store Traffic
New eCommerce companies are launching at a rate we have not yet seen. How can you be sure your eCommerce store is standing out in the crowd!
Ecommerce Coupon Marketing Strategies
How can eCommerce stores meet the increasing demand for discounts while still meeting or exceeding their sales goals for the year? We've got you covered!
Here's How to Increase Traffic to Your eCommerce Site Using Social Media
We have laid out three proven steps to increase the traffic and conversions on your eCommerce store through social media!